Campgrounds With Amenities
Our Cancelation policy and No Pop-Ups/Tents allowed
Coming 2024
Basketball/Pickleball court
GaGa ball on the beach
Beach Corn Hole 6 sets
Rec/Game room
At Campgrounds-R-Us, we pride ourselves on being an affordable family-friendly destination. Almost all of our activities and amenities are included with the cost of your stay. Our owners understand that it can be difficult to find destinations that offer a lot of activities without a lot of added costs, and we offer a wonderful assortment of amenities to keep your vacation fun and memorable. With so many activities for campers of all ages, your family will never run out of things to at Campgrounds-R-Us!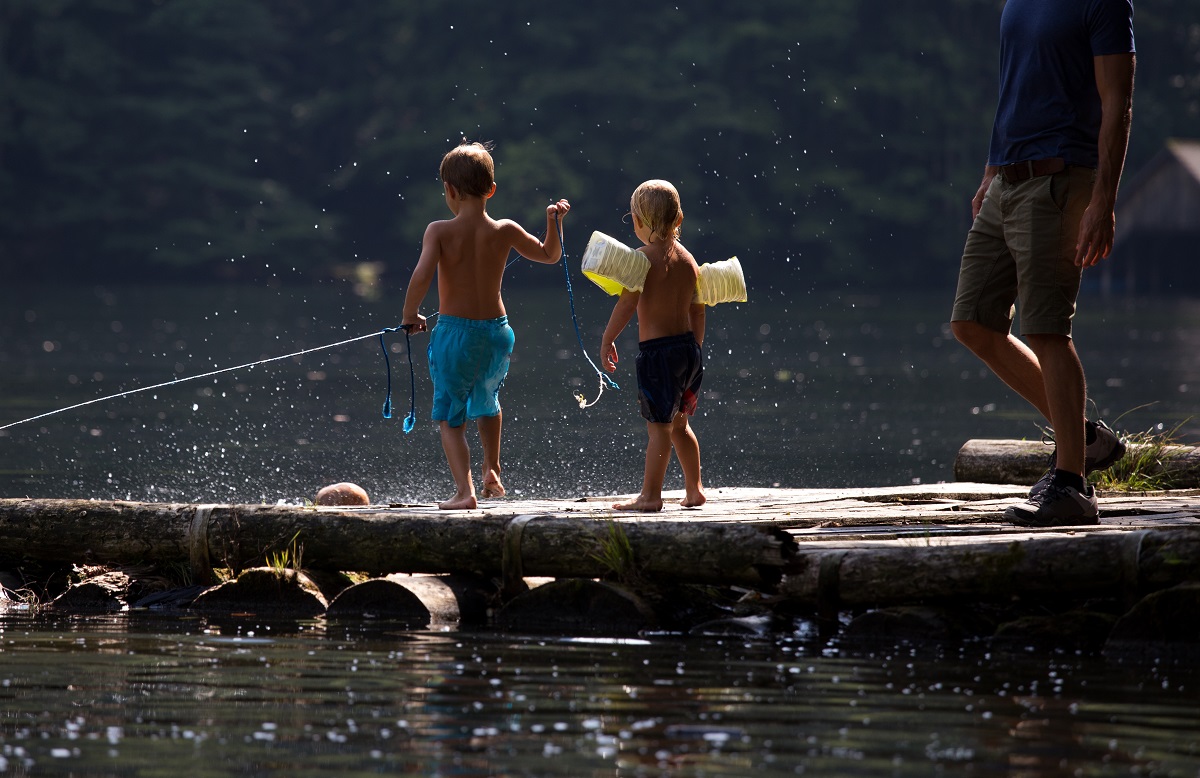 Beach
Head to the beach for a day of fun in the sun. Whether you want to join a game of beach volleyball, play on the playground or work on your tan, our 90,000 square foot beach is the place to be!
Swim Area
The swim area, clearly marked by colorful buoys, is about 24 inches deep and perfect for your little ones while the rest of the clean, beautiful 45 acre lake is available to the more experienced swimmer.
Pavilion
Give us a call to find out about renting our Pavilion. Open houses, birthday parties, office picnics, family reunions, anniversary parties, weddings – we do it all. With 2 charcoal grills, 32 power outlets, and 18 picnic tables (just let us know if you need more!), we can help you plan your next event.
Nature Trails
For more adventurous campers, feel free to explore miles and miles of trails that take you through the wilderness. By foot, bike, horse, or golf cart, taking these trails is fun for campers of all ages!
Fishing
All of our campers are welcome to cast a line off the back peninsula, or in many cases, right off their waterfront campsite. For those campers who prefer a fishing trip around the lake, small boats with electric motors are always welcome. Many species of fish, including our large and smallmouth bass, bluegills, and catfish are always up for a challenge! Please remember that all fishing is catch-and-release only.
Golf Carts
This seems to be everyone's favorite way to travel through the campground. They're perfect for taking towels and toys to the beach and for exploring the nature trails around the campground. You can bring your own or rent one from a local dealer.
Paddleboats – Kayaks – Paddleboards
You can bring your own favorite watercraft or rent one of ours. We offer paddleboats, kayaks, paddleboards. Electric motors only, please!
Fountain
There is no better way to relax than by paddling your watercraft of choice around the lake on a hot summer day. Cool off by passing under the spray of our fountain, shooting water over 90 feet into the air.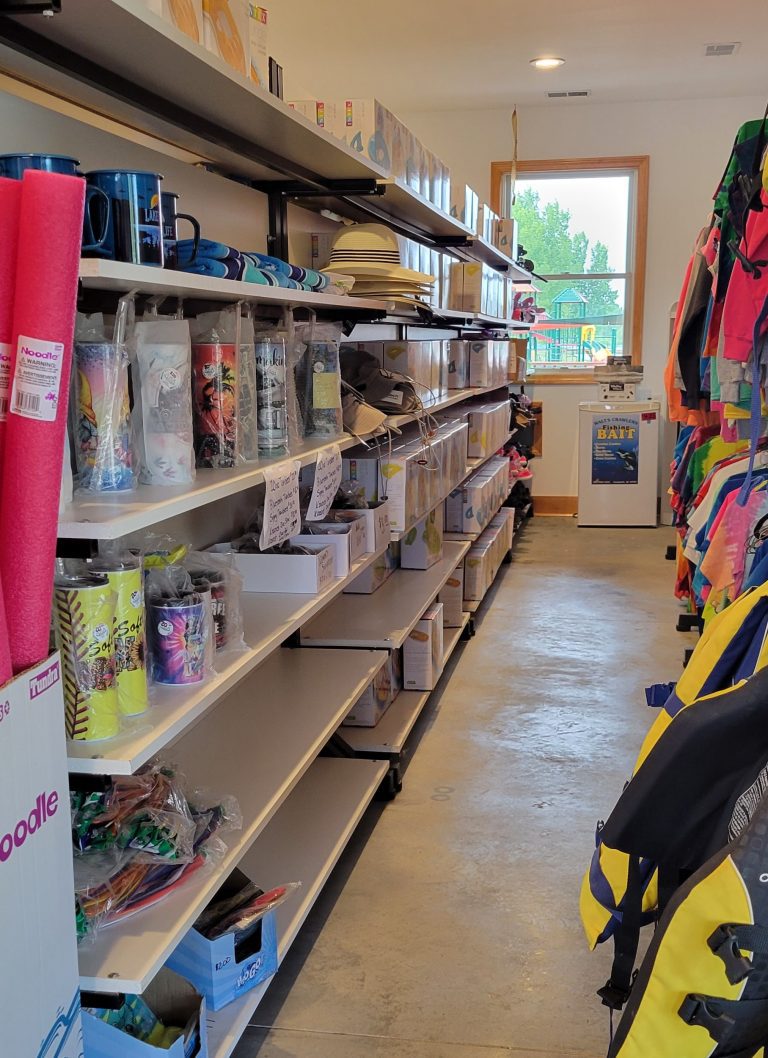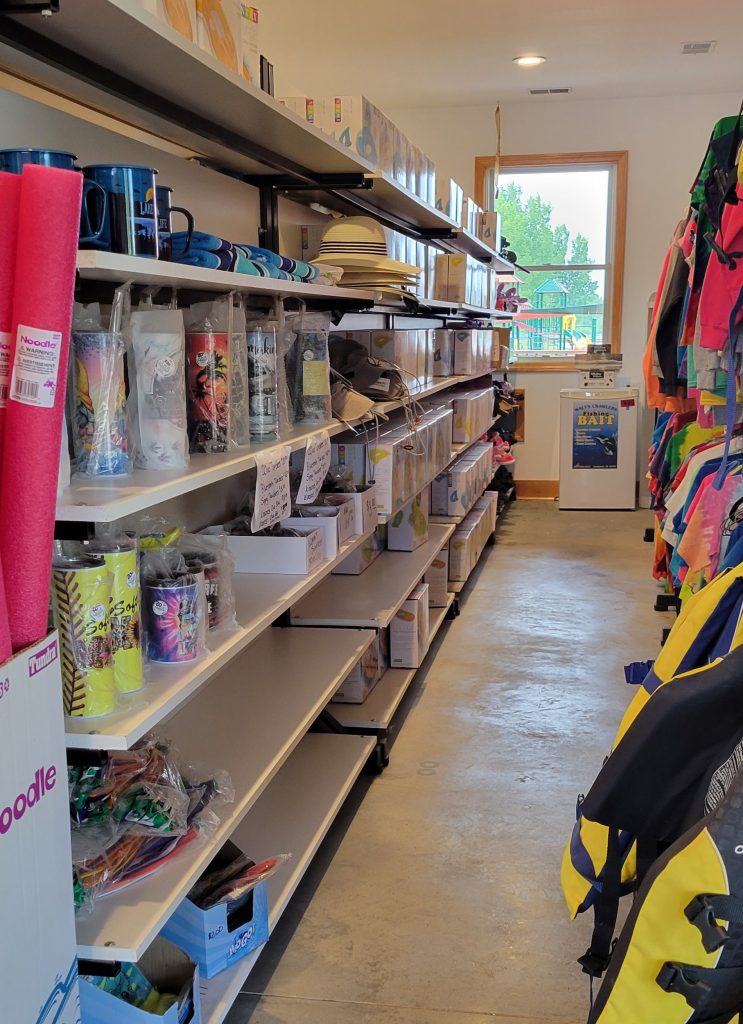 Speak to our friendly staff at the office; we're always happy to help! For any questions you may have before you arrive, please call (989) 721-9120.
Communities Served
Owosso
Ovid
Greenville
Ionia
Lansing
Fowlerville
Corunna
Elsie
Holt
Portland
Grand Ledge
Williamston
Laingsburg
Saint Johns
East Lansing
Eagle
Charlotte
Okemos
Perry
Pewamo
Carson City
Dimondale
Potterville
Mason